Nike has teamed up with Mexican American clubs to launch the team's new away kit for the 2020-21 season. Greatness is forged through great, persistent victories, and in the 1980s the club of America took a big step forward and consolidated the foundations of its legacy of glory. During that time, the Eagles'jerseys have become sharper, more iconic, and more impressive. The Myth of "Americanism" was forged and rapidly developed by the writing of legends in the history of the club, and the League between the team and the fans was a decade of glory.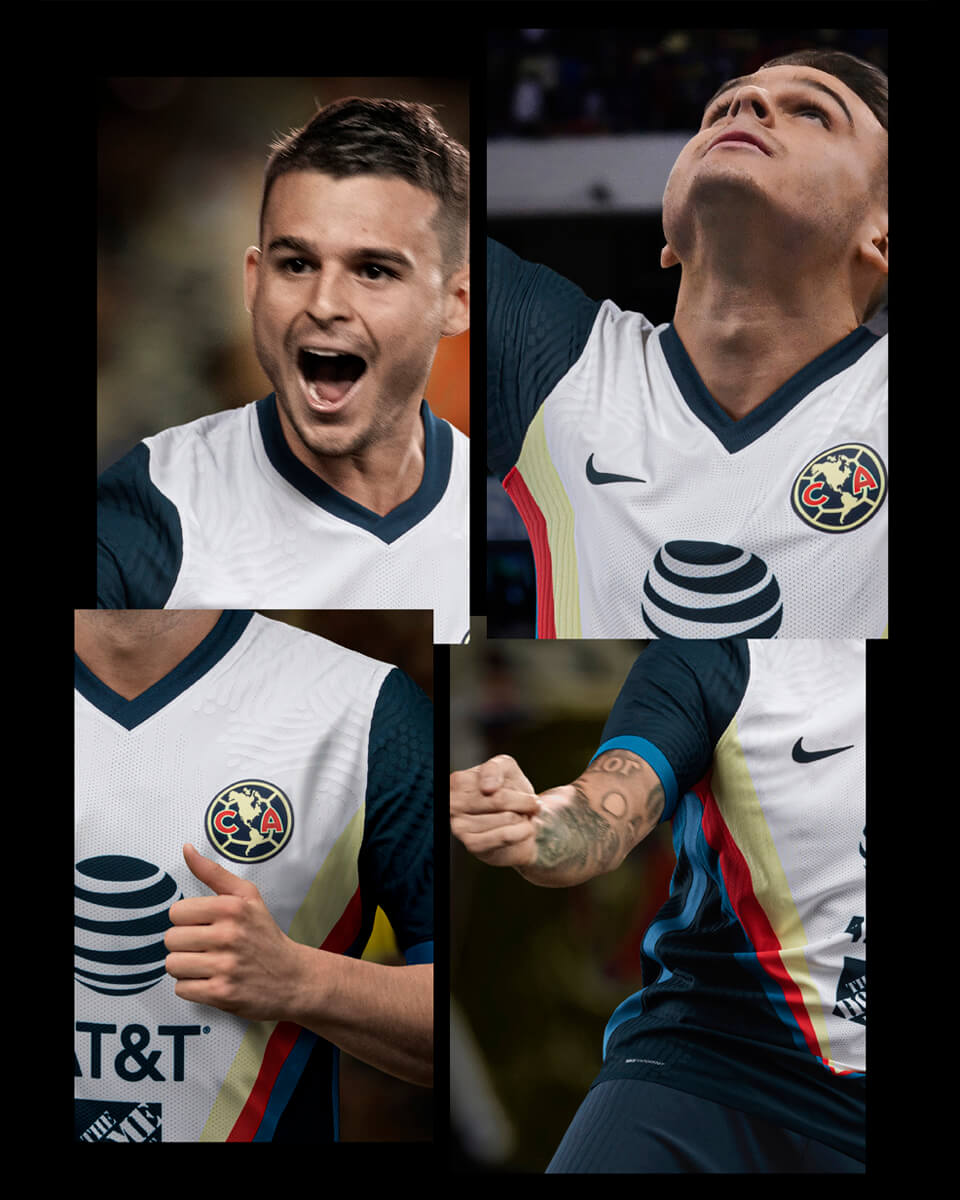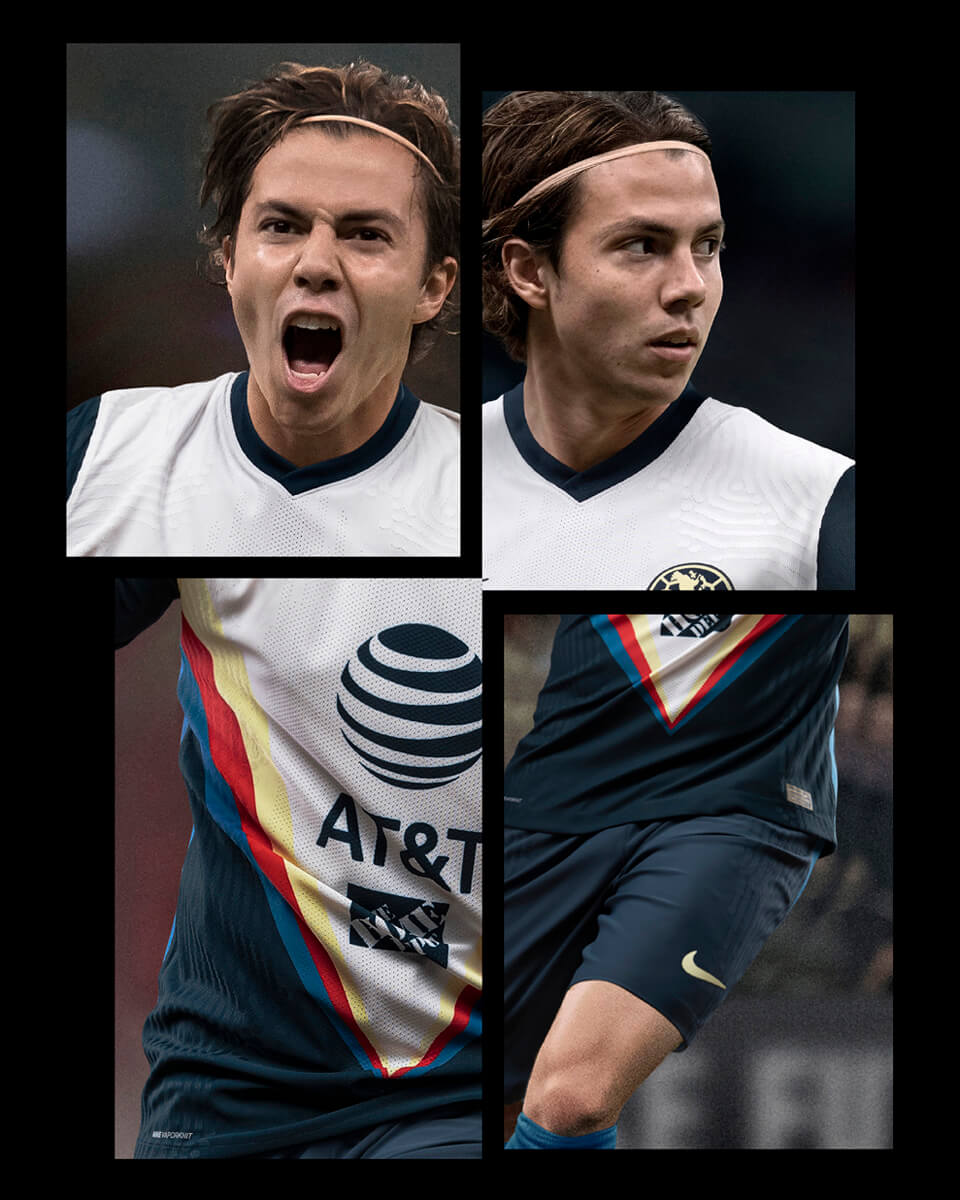 Club of America's New Season Away Jersey is a tribute to the classics with a striking White Front (and back) and an iconic inverted triangle, outlined by three rising stripes of blue, red, and yellow, represents the mystery, passion, and greatness of the club. The shirt has a novel V-shaped collar with the slogan "El Ms. Grande (the greatest) " displayed inside, and a matching Colour Palette for the club badge on the chest.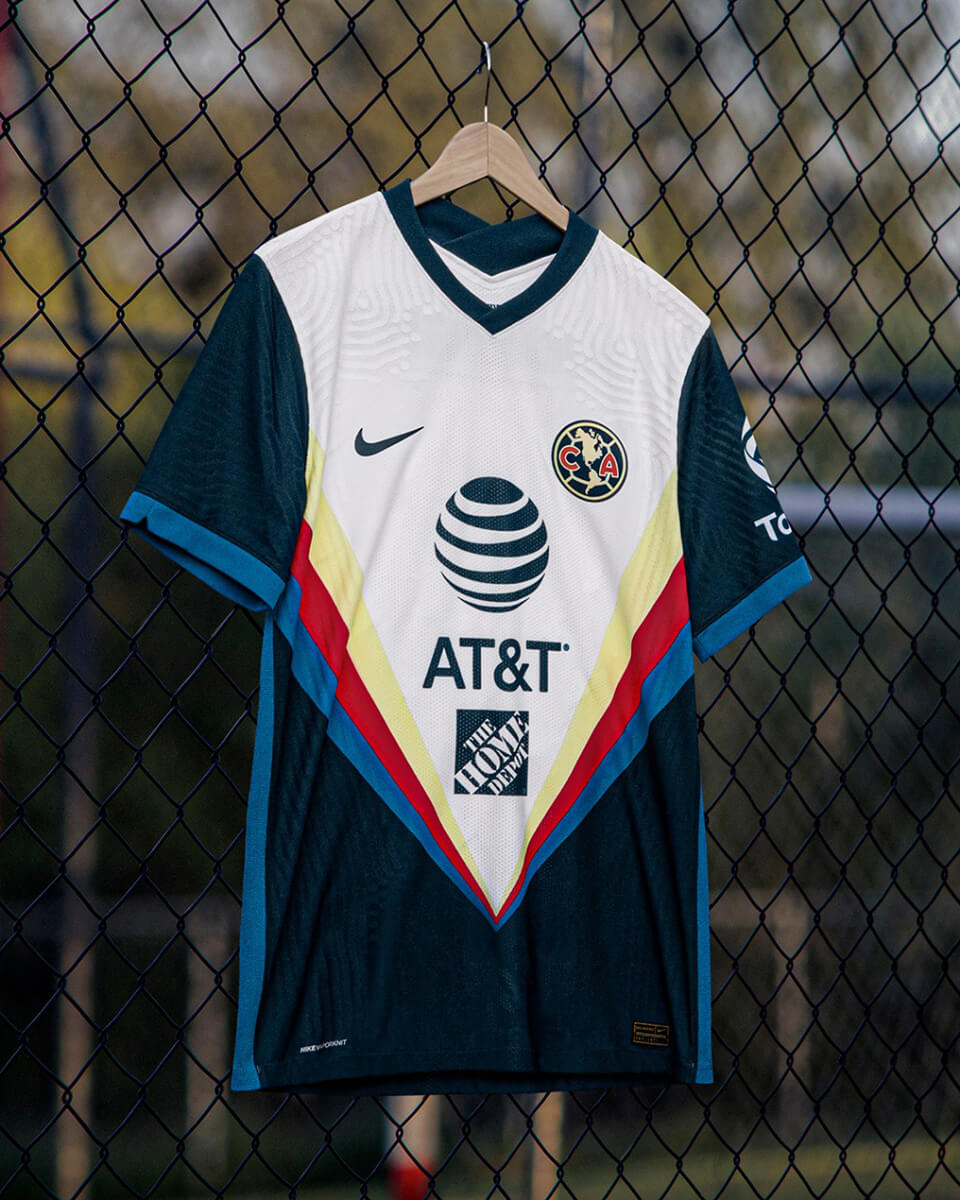 Nike's New Jersey is the first to introduce a new generation of VaporKnit technology. By using the generated design, Nike's New Jersey is optimized in terms of moisture permeability, breathability, and ductility. Precision knitting techniques are also used where necessary and to enhance air permeability in areas where heat is readily generated. Up Close, Jersey appears intricately woven, and seen from a distance, the knitting process does not affect the artistic feel of each National Team Jersey.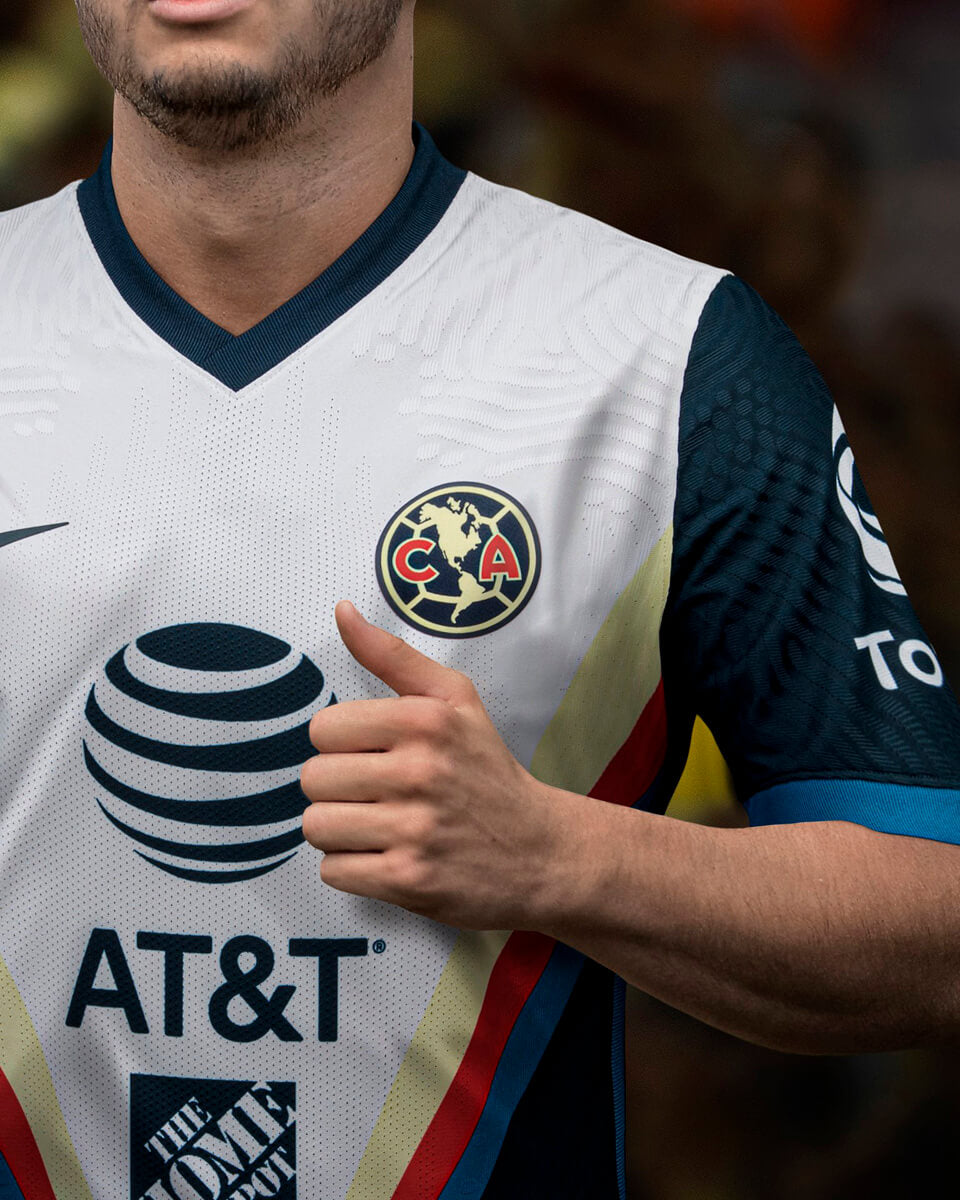 The new season away shorts are blue and the side straps provide more freedom and flexibility, which makes it easier for the players to perform. In addition, the socks will be available in blue and white. The jerseys and shorts are made from recycled polyester, and each kit uses an average of 16 recycled plastic bottles.